Lean Healthcare
UB TCIE's Lean Sigma Blue Belt program is enhancing patient care at Niagara Falls Memorial Medical Center and better aligning the institution with federal and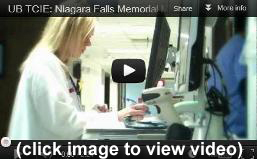 state government regulations to avoid penalties and reimbursement losses. The greater Niagara community's premier health network is addressing noise level, heart failure patient readmissions and x-ray processing time. » Read the case study here

Barriers to Achieving Operational Excellence
Quality management strategies are in place, and operational excellence is at the forefront of all operations. But are some of your actions – or lack thereof – compromising fulfillment of your company's performance objectives?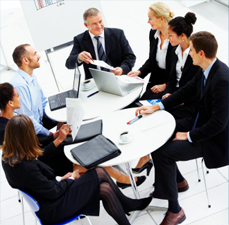 The ideal operational excellence framework gives full consideration to the capabilities of people, processes and technology.
Read about the top five quality management mistakes that stand in the way of success.
| | |
| --- | --- |
| Retaining Customers: Modern-Tec Manufacturing of Cambria, NY, a CNC machine shop founded in 2010 that has 18 employees - sought ISO 9001:2008 Standard assistance when a core customer required its suppliers be certified. The resulting ISO-certified compliancy is allowing for a continued business relationship and opening the door to other client opportunities. » More | Strengthening a Lean Approach: A corporate Lean program was already under way at Aurubis when employees at the Buffalo, NY, plant were exposed to a different way of reducing waste and increasing yields. Nine years later, the manufacturer of large copper and brass coils has embraced Six Sigma to strengthen its continuous improvement culture. » More |