Engineering Solutions
UB TCIE and the university's engineering experts developed the foolproof answer that Matrix Imaging Solutions needed to guarantee secure, error-free assembly of the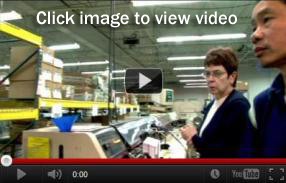 approximate 10 million pieces of mail it processes monthly. Through a software system that optimizes Matrix's vision system verifier, every document is tracked and validated in real time, helping the company attract new contracts and maintain existing ones.

Filling the research void
A December 2011 report from Battelle and R&D Magazine predicts that U.S. research and development expenditures will grow by slightly more than two percent, from a 2011 estimate of $427.2 billion to $436 billion in 2012. However, this growth is not on pace with previous years, and corporations both large and small have already cut positions related directly to R&D ventures or plan to do so.
UB TCIE recognizes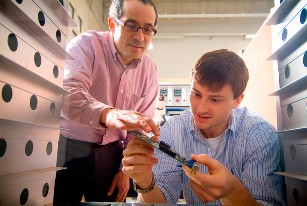 that companies are gutting their engineering departments and that resources are low. We have the capability to fill the void for companies whose capabilities in research are diminishing or altogether non-existent. » More
| | |
| --- | --- |
| Analyzing a Space for Growth: As the world's largest and only North American producer of persulfates, FMC Peroxygens' Western New York plant needed to de-congest its packing and storage areas, and improve its ergonomics and equipment reliability. A layout efficiency analysis conducted by UB engineers is helping to attack the bottleneck. » More | Building a Lean Enterprise: With an Executive-on-Loan program, The Mentholatum Company is meeting and sustaining its improvement goals. Dedicated work teams are increasing productivity at the global health and wellness company's headquarters, thanks to the expertise of a Lean professional. The result is expanded capacity and greater potential for new business. » More |