Engineering Solutions
The expertise of UB engineering faculty is improving workplace safety at Worthington Cylinders in Medina, NY.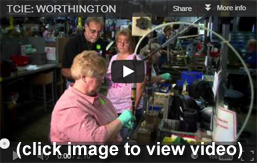 The company's ergonomics program has been upgraded with an easy-to-use tool that analyzes workstation hazards, training that addresses the prevention of strains and injuries, and revamped flex-and-stretch exercise activities. » Read the case study here

Federal Grant Advancing Innovation and Job Creation
A consortium of University at Buffalo entities, including UB TCIE, has been awarded a two-year $349,565 grant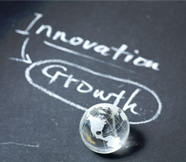 from the Economic Development Administration to foster innovation, job creation and private capital investment in 10 Western New York counties. Read more about the Innovation Hub (iHub) Accelerator and its anticipated impact on Western New York.
| | |
| --- | --- |
| Increasing Sales Revenues: Leaders at Flexovit USA headquarters in Angola, NY, turned to the Lean methodology to reduce costs. Little did they know that its implementation would help to increase sales of the company's abrasive products. By incorporating Lean into Flexovit's mission statement, the methodology is becoming a part of how business is done. » More | Changing a Culture: Niagara Transformer, a manufacturer of electric power transformers in Buffalo, NY, was introduced to the waste-eliminating operational approach of Lean in 2005 and has been hooked ever since. Lean concepts and tools have been applied across company divisions to improve flow and communication, lower costs, and increase productivity. » More |