What is Continuous Improvement?
Data and metrics and analysis, oh my! The land of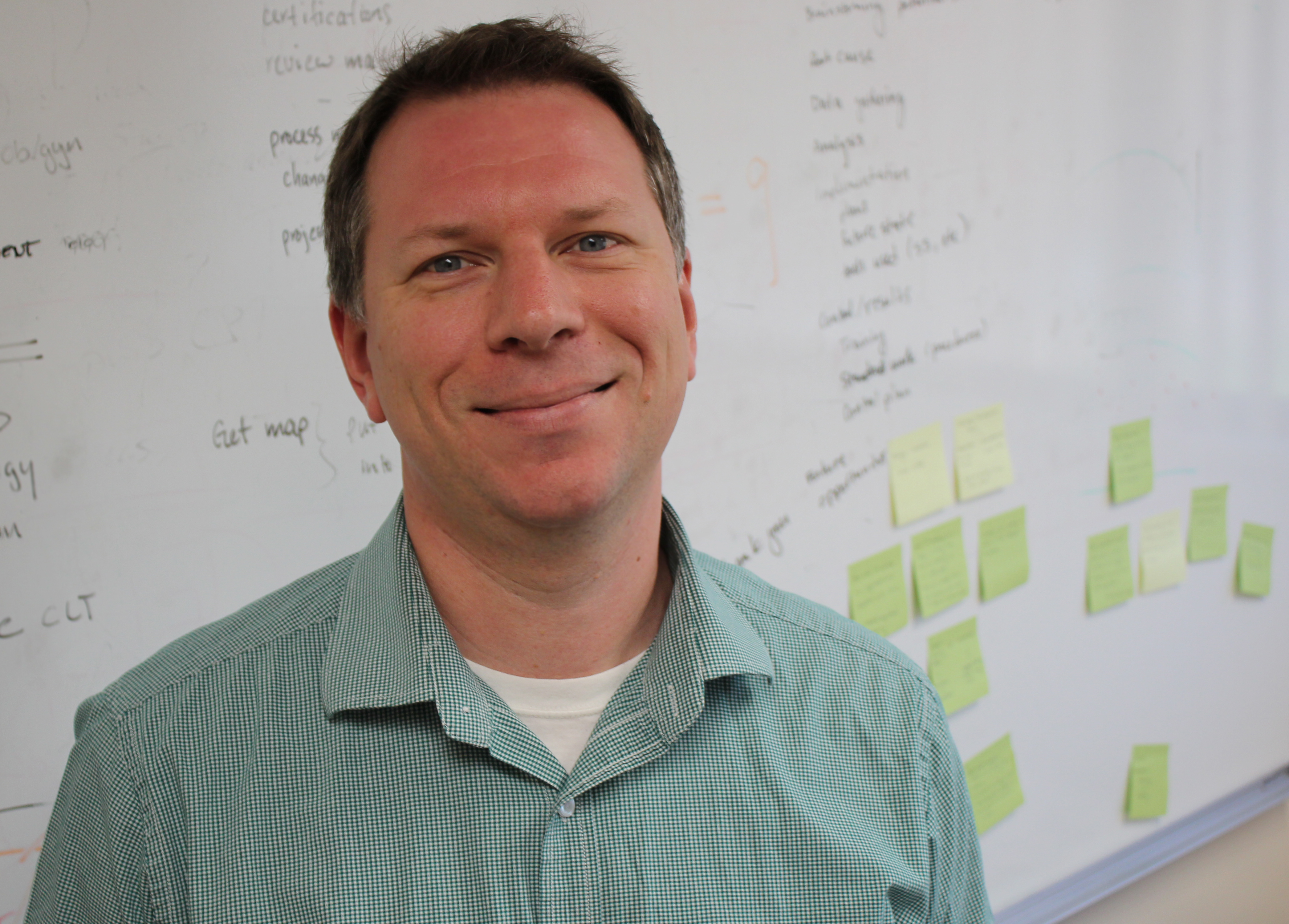 continuous improvement (CI) – with its array of techniques and tools – can easily produce a dizzying and daunting effect. For the novice who may be inclined to turn the other way, TCIE's Operational Excellence Director Peter Baumgartner gets down to the basics and explains CI from a bird's-eye view. » More
Preparing the Unemployed for Manufacturing Jobs
TCIE and the UB Educational Opportunity Center are preparing unemployed individuals for entry- to mid-level manufacturing production positions, thanks to funding from the New York State Department of Labor. Participants in the 14-week Manufacturing Production Technician program have the opportunity to earn two nationally-recognized certificates: the National Work Readiness Credential certificate and the Certified Production Technician. One session is currently underway; applications are being accepted for the second session which begins June 22. » More
Honoring Ttarp Co.


TCIE recognized Ttarp Co. for being a "Partner in Engineering Excellence" at the 2016 Small Business Luncheon, hosted by the U.S. Small Business Administration, Buffalo Business First and SCORE Buffalo Niagara. Since 2007, Ttarp has partnered with TCIE by receiving technical assistance from UB Engineering students and faculty. Pictured above, from left, are: Chet Pulaski and Michele Agustin of Ttarp, Gary Simon of TCIE, and Joe McNamara and John Burkhardt of Ttarp.


Student Entrepreneurial Prowess
| | |
| --- | --- |
| | Student-led teams from the University at Buffalo School of Engineering and Applied Sciences claimed three first place prizes – more than any other school in the state – at the seventh annual New York Business Plan Competition. A panel of venture capitalists, angel investors and investment bankers selected UB teams for top honors in the health care, information technology and energy categories. Each winning team will receive $10,000 plus in-kind services. » More |


Preventing Job-Related Injuries
| | |
| --- | --- |
| MOD-PAC, a manufacturer of premium quality folding cartons and personalized print products, was experiencing a slight rise in employees reporting pain or injury due to job-related tasks. The isolated incidents were enough to motivate Plant Manager Rick Oleszak in taking a proactive approach. He sought UB Engineering expertise to objectively evaluate processes and identify ways to minimize risk for injury. » More | |


Fostering a "Show Me the Data" Mentality
| | |
| --- | --- |
| | NOCO Energy Corp.'s explosive growth over the last 10 years has been accompanied by both growing pains and opportunities for improvement. With TCIE's Six Sigma training programs, Vice President of Corporate Operations Scott Ernst is building a "bench" of special project analysts equipped to solve problems with a systematic approach. One of his recruits is Fuel Billing Manager Emily Lynett, who quashed an issue that once consumed the majority of her work day and caused headaches throughout the company. » More |